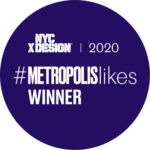 Featuring 16 popular colors to complement other AVA® collections, AVA® RYME™ offers large 9" x 48" loose-lay planks in contemporary and rustic classic oak designs, plus four unique concrete designs in 39.37" x 39.37" tiles. Quick and easy to install with less floor prep, RYME hides flooring imperfections better than standard glue down LVT. Beton colors also available in 18" x 36" for a minimum of 4,000 s/f.
RYME features a 22 mil wear layer with our patented AMP Advantage Finish that provides 30% more scratch resistance over typical coatings. RYME's style and durability are ideal for Corporate office spaces, Hospitality and other commercial environments.
RYME's Alpine and Tuscany collections feature embossed-in-register finishes with microbevel edges while the Peninsula and Beton collections are straight-edge planks/tiles.
"Embossed in register" (EIR) is a manufacturing method that creates a grain appearance consistent with the look of a real hardwood grain. This process aligns the embossing on the sheet with the printed wood grain design and intensifies the visual impact of the depth, texture and appearance of the floor while still providing durability and ease of maintenance.
As with most collections of AVA LVT, RYME is phthalate free, FloorScore® certified, GreenGuard Gold certified and has EPD, HPD and Declare labels.
SPECIFICATIONS:
ASTM F1700-13 SOLID VINYL FLOOR TILE:
CLASS III, TYPE B
ASTM F137 FLEXIBILITY:
PASSES, 25.4MM MANDREL
ASTM F1914 RESIDUAL INDENTATION:
PASSES, <10%
ASTM F2199 DIMENSIONAL STABILITY:
PASSES, <0.020 IN. PER LIN. FT.
ASTM F925 CHEMICAL RESISTANCE:
PASSES (ASK FOR CHART)
WEAR LAYER:
22 MIL (0.55 MM)
OVERALL THICKNESS:

5mm | 5.5mm with IXPE backing

ASTM F1514 HEAT COLOR STABILITY:
PASSES, < Δ8E
SIZE:
9″ X 48″ (PLANKS), 39.37″ X 39.37″ (TILE)
ASTM F1515 LIGHT COLOR STABILITY:
PASSES, < Δ8E
WARRANTY:
20 YEAR HEAVY COMMERCIAL | LIFETIME RESIDENTIAL
IXPE BACKING 15 YEAR LIGHT COMMERCIAL | LIFETIME RESIDENTIAL
100% PHTHALATE FREE
REACH COMPLIANT
ASTM F970 STATIC LOAD LIMIT:
PASSES, 250 LBS.
ASTM F970 MODIFIED FOR MAX WEIGHT:
1,200 LBS.
ASTM E648 (NFPA 253) CRITICAL RADIANT FLUX:
CLASS I, >0.45 W/CM2
ASTM E662 (NFPA 258) SMOKE DENSITY:
PASSES, <450
ASTM D2047 SLIP RESISTANCE:
ASTM D2047 SLIP RESISTANCE: >0.6 (DRY)
Color reproduction may vary with your computer or mobile device. For accurate color, please refer to actual product samples in our AVA architect folders or request samples from us.
All AVA® DSGN® patterns are available in glue down, loose lay and Angle/Angle Clic installation systems. Many AVA® DSGN® patterns in all three installation systems are readily available through our USA quick ship program.
Glue Down: the perfect long term flooring solution for heavy traffic areas including areas with heavy rolling loads. With a variety of applications, the glue down system is used in virtually all commercial sectors.
Loose Lay: simple and easy to install, removable and replaceable, the loose lay construction is the flooring choice for raised access applications as well as fast track and temporary installations.
Angle/Angle Clic Instalation is the latest generation of mechanically locked together vinyl floating flooring. The Angle/Angle Clic system is a simple yet secure fold down locking system. Soft underfoot, less permanent than glue down but a more fixed installation than loose lay, Angle/Angle Clic is the ideal flooring system for many applications.
| SPECIFICATIONS: | |
| --- | --- |
| ASTM F1700-13 SOLID VINYL FLOOR TILE: | CLASS III, TYPE B |
| ASTM D2047 STATIC COF FOR POLISHED SURFACES: | EXCEEDS INDUSTRY STANDARDS |
| ASTM F970-07 STATIC LOAD LIMIT: | PASSES (MODIFIED EXCEEDS 1000 LBS PSI) |
| ASTM E648 CRITICAL RADIANT FLUX: | CLASS 1 |
| ASTM E662 SMOKE DENSITY: | PASSES |
| ASTM F925 STAIN & CHEMICAL RESISTANCE: | EXCELLENT |
| WEAR LAYER: | 20 MIL |
| OVERALL THICKNESS GLUE DOWN: | 2.5 MM |
| OVERALL THICKNESS LOOSE LAY: | 5.0 MM |
| OVERALL THICKNESS 5G CLIC: | 5.0 MM |
| WOOD SIZE GLUE DOWN: | 6" X 48" |
| WOOD SIZE LOOSE LAY: | 9" X 48" |
| WOOD SIZE 5G CLIC: | 7" X 48" |
| STONE SIZE GLUE DOWN: | 12" X 24" |
| STONE SIZE LOOSE LAY: | 18" X 36" |
| STONE SIZE 5G CLIC: | 12" X 24" |
| WARRANTY: | 10 YEAR COMMERCIAL WARRANTY |
| 100% PHTHALATE FREE | REACH COMPLIANT |